IMA Reader's Clique -
09-May-2018
06:45 PM
IMA Meeting Room, Jall Auditorium, Indore
When we get inspired by Bill Gates and build another five companies like Microsoft then you go from 1 to n. But when we create something unique that did not exist before we are going from zero to one. This book is all about inspiring us to think about grand ideas and not for those who are looking to merely tinker. Unsolved problems are hotbeds of opportunity. Conventional education leads to conventional choices.
For Online Payment, follow the process as mentioned below:-
Select State of Corporate/Institution * - Madhya Pradesh
Select Type of Corporate/Institution * - Educational Institution
Select Educational Institutions name - "Indore Management Association"
Select Payment Category * - You want to choose for membership.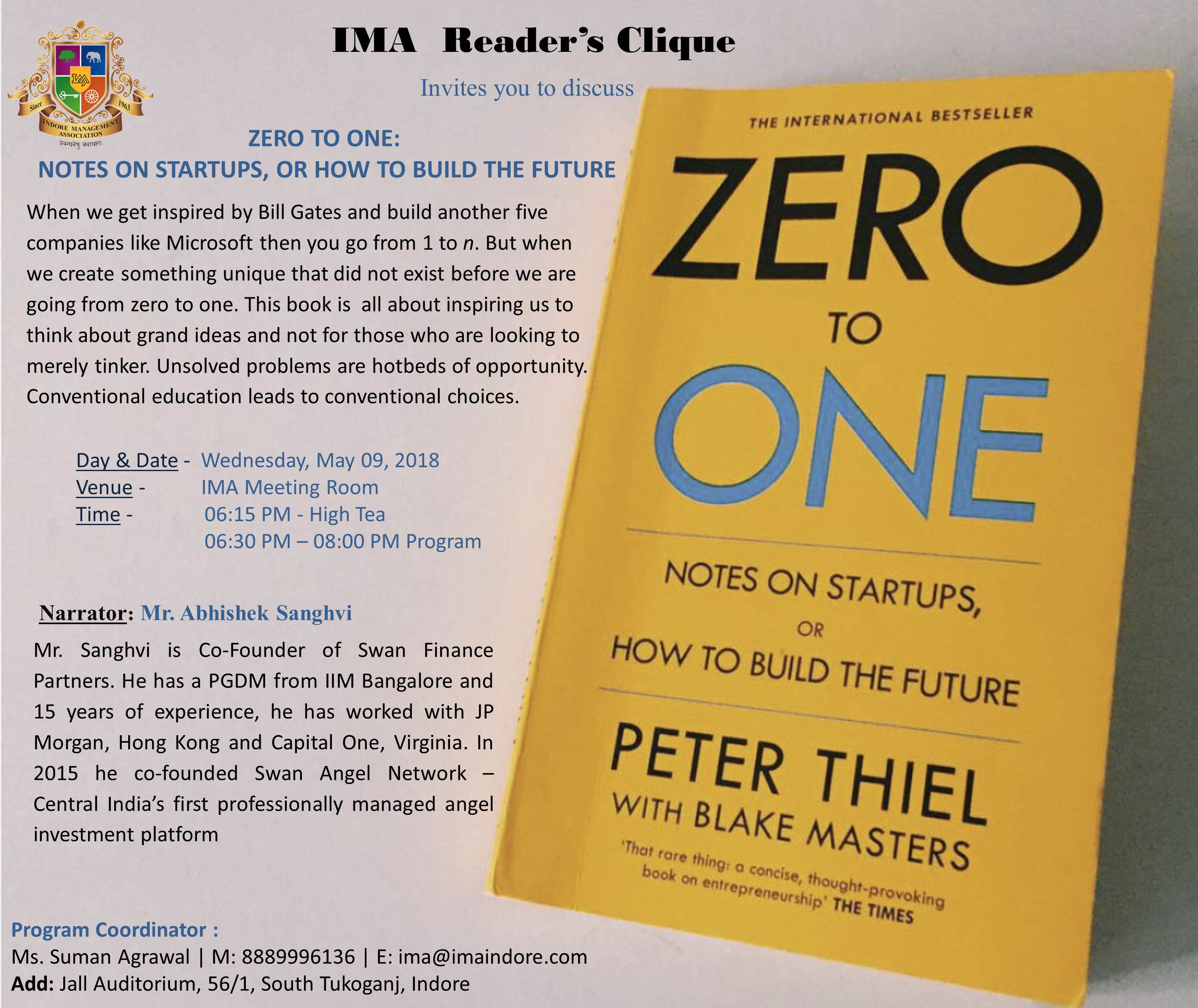 Next Event Start IN
days

hours

minutes

seconds