Evolution for Excellence - Effective Communication & Interpersonal Skills
26-Jul-2019
09:30 AM
Hotel Effotel, Indore
Information if not shared is of no use. Communication plays a pivotal role in information sharing. Individuals working together in the same organization need to speak to each other to keep themselves abreast with the latest developments in the organization. It is practically not possible for an individual to do everything on his own. He needs a medium which helps him discuss various ideas and evaluate pros and cons of proposed strategies with people around. Here comes the role of communication.
For Online Payment, follow the process as mentioned below:-
Select State of Corporate/Institution * - Madhya Pradesh
Select Type of Corporate/Institution * - Educational Institution
Select Educational Institutions name - "Indore Management Association"
Select Payment Category * - You want to choose for membership.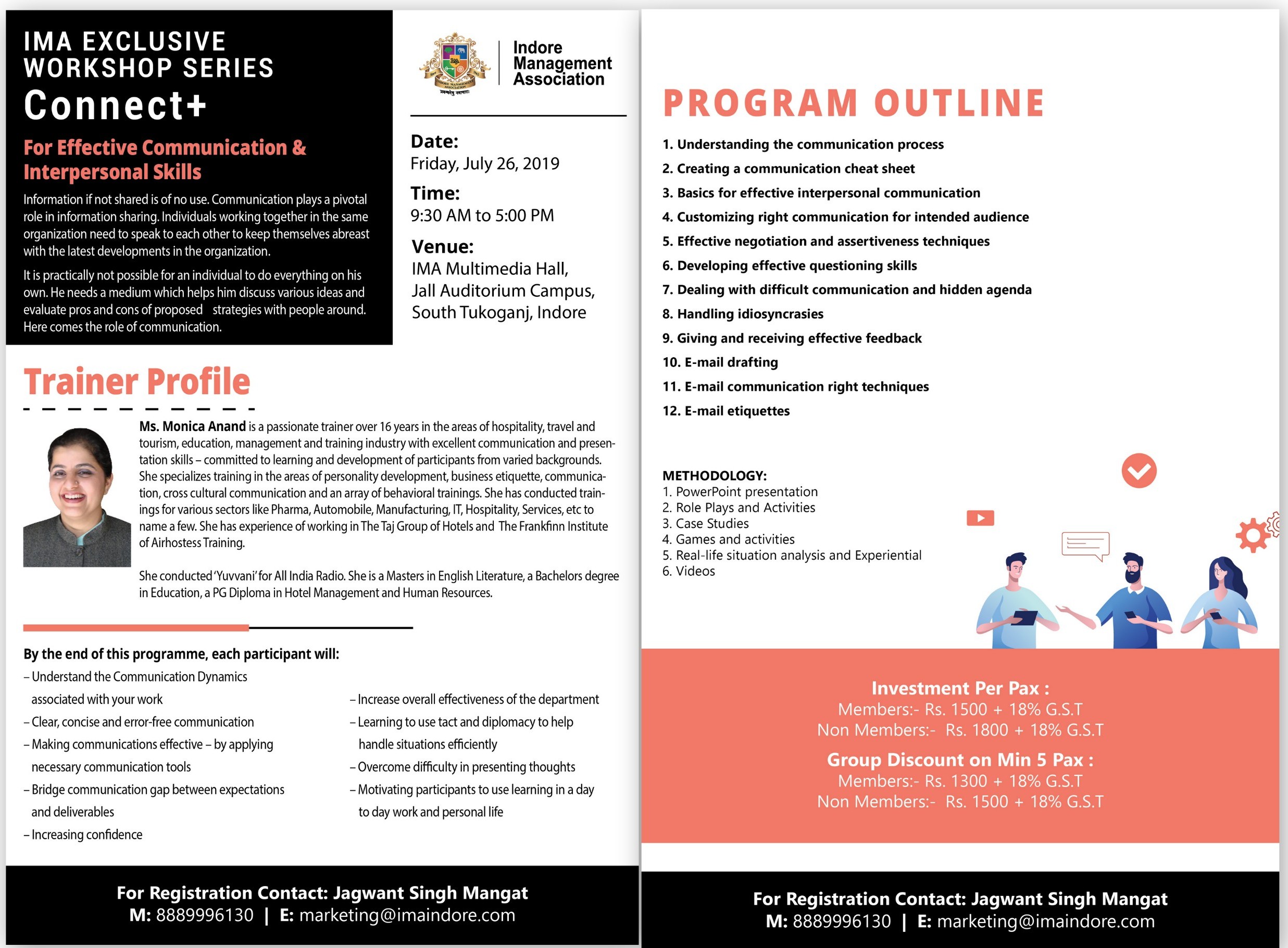 Evolution for Excellence - Effective Communication & Interpersonal Skills
Next Event Start IN
days

hours

minutes

seconds