IMA Center of Excellence - Creativity and Design Thinking for Entrepreneurship Development
15-Apr-2019
06:15 PM
IMA Multimedia Hall, Jall Sabhagrah, Indore
A session that will focus on how corporate houses, small businesses as well as, individuals can use the modern concept of design thinking to identify the opportunities that enable innovation and growth. We will discuss the art of solution-focused problem-solving approach to product and service industry.
This session will help to learn about the entrepreneurial process starting from "Idea generation" to prototyping and testing your service/product and also how to come out of an impasse or a comfort zone.
Finally, how to apply it to a customer discovery approach to understand it's value in the market place for entrepreneurs.
For Online Payment, follow the process as mentioned below:-
Select State of Corporate/Institution * - Madhya Pradesh
Select Type of Corporate/Institution * - Educational Institution
Select Educational Institutions name - "Indore Management Association"
Select Payment Category * - You want to choose for membership.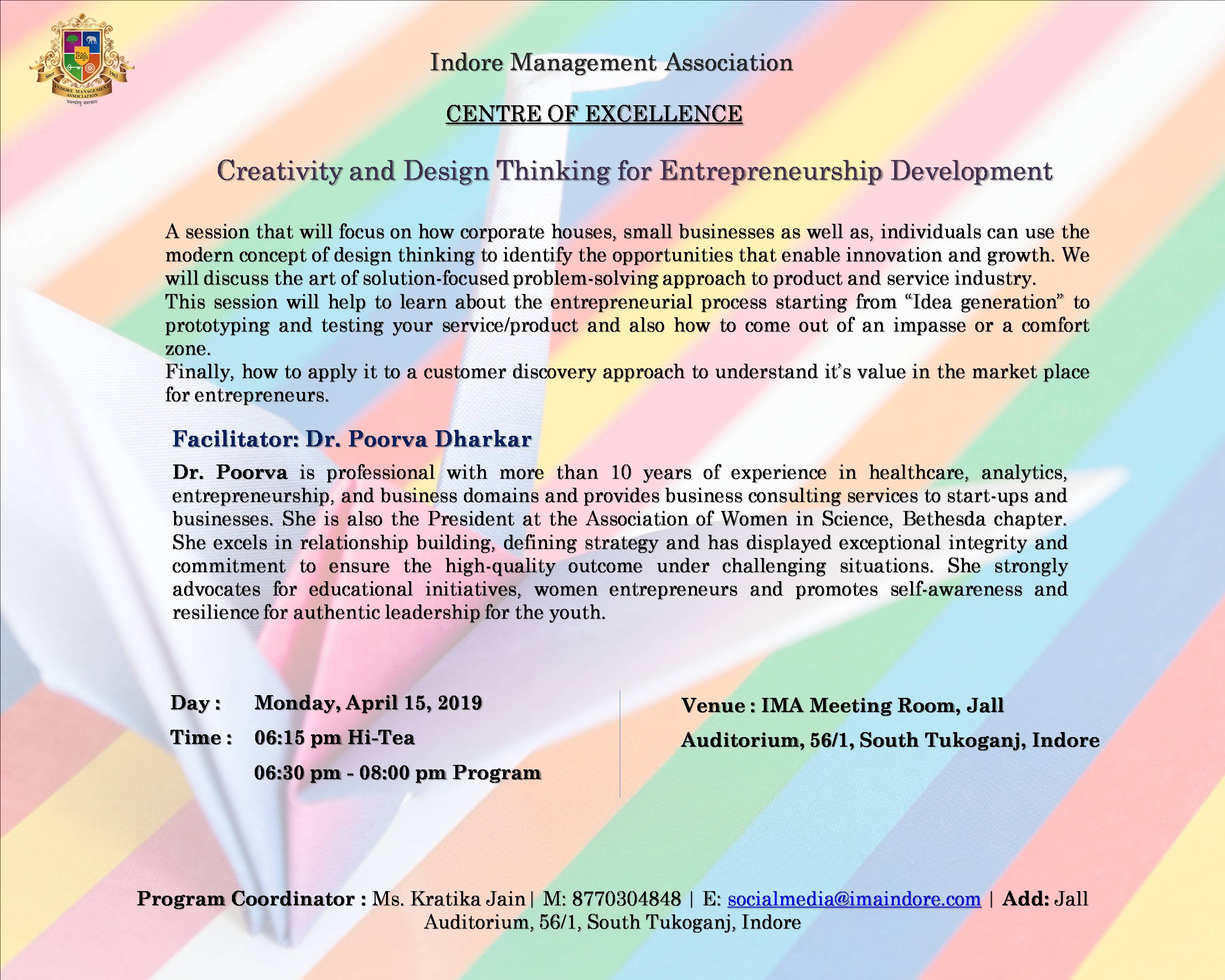 IMA Center of Excellence - Creativity and Design Thinking for Entrepreneurship Development
Next Event Start IN
days

hours

minutes

seconds