Evening under moon & stars:Full of management learning from Hindi and Urdu Poems
19-May-2018
07:00 PM
Vidorra, The Terrace Tavern, Indore
Management – often considered a social science – draws inputs from various disciplines. Literature & poetry is one of them. Often ignored by mainstream management practitioners. Poetry has a rich legacy of wisdom on various topics like self-management, managing relationships, decision making, conflict- resolution and many others. Let's tap into this underutilized treasure of management-mantras through couplets and poems of some of the greatest Hindi & Urdu poets, and some contemporary work.
For Online Payment, follow the process as mentioned below:-
Select State of Corporate/Institution * - Madhya Pradesh
Select Type of Corporate/Institution * - Educational Institution
Select Educational Institutions name - "Indore Management Association"
Select Payment Category * - You want to choose for membership.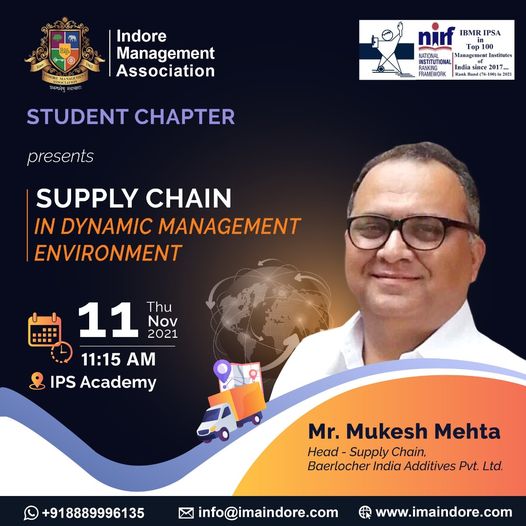 Evening under moon & stars:Full of management learning from Hindi and Urdu Poems
Next Event Start IN
days

hours

minutes

seconds