IMA HR Forum Meeting - Human Resource Trends : 2018 - 2019
18-Apr-2018
06:30 PM
IMA Meeting Room, Jall Auditorium, Indore
Human Resources the professional field that involves optimizing relationships between employers and employees while simultaneously ensuring that both groups positively contribute to the functioning of the businesses or organizations they represent. Some of the roles and responsibilities of human resources representatives include developing and overseeing wellness programs, fostering a positive work environment, promoting employee career development, and providing guidance regarding disciplinary actions.
This session will give us an insight about what is trending in in various facets of Human Resource like Operations, Learning & Development, Employee Engagement, , TAG, Digital HR etc.
For Online Payment, follow the process as mentioned below:-
Select State of Corporate/Institution * - Madhya Pradesh
Select Type of Corporate/Institution * - Educational Institution
Select Educational Institutions name - "Indore Management Association"
Select Payment Category * - You want to choose for membership.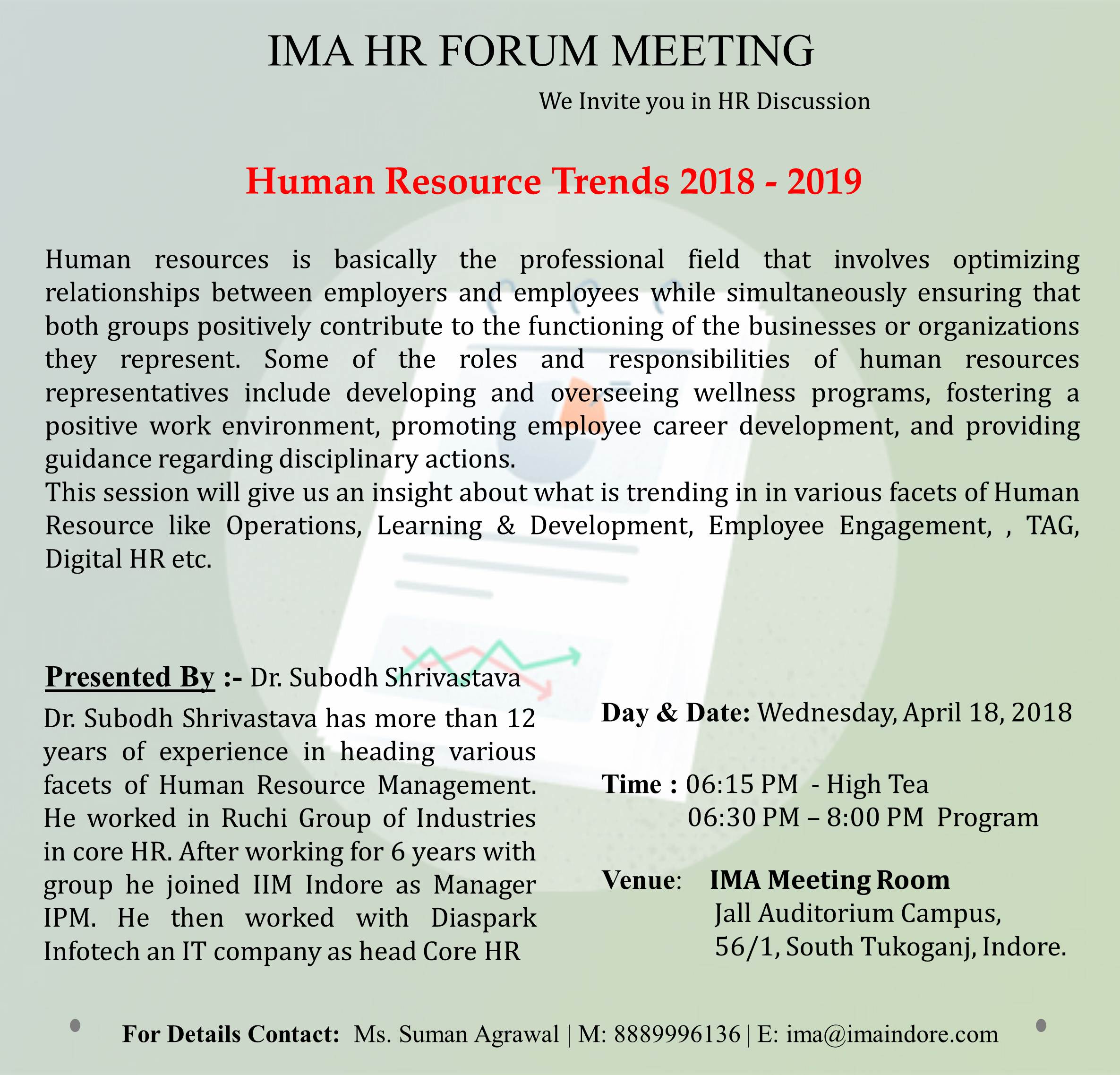 IMA HR Forum Meeting - Human Resource Trends : 2018 - 2019
Next Event Start IN
days

hours

minutes

seconds