Learning from Life of Legends on Colonel Sanders
04-Apr-2018
06:30 PM
IMA Meeting Room, Indore
One can build a business out of a hobby, experience and passion. Many a successful business persons started doing business early in life for survival. Early learning has had a great impact on persons building global businesses later in life.
For Online Payment, follow the process as mentioned below:-
Select State of Corporate/Institution * - Madhya Pradesh
Select Type of Corporate/Institution * - Educational Institution
Select Educational Institutions name - "Indore Management Association"
Select Payment Category * - You want to choose for membership.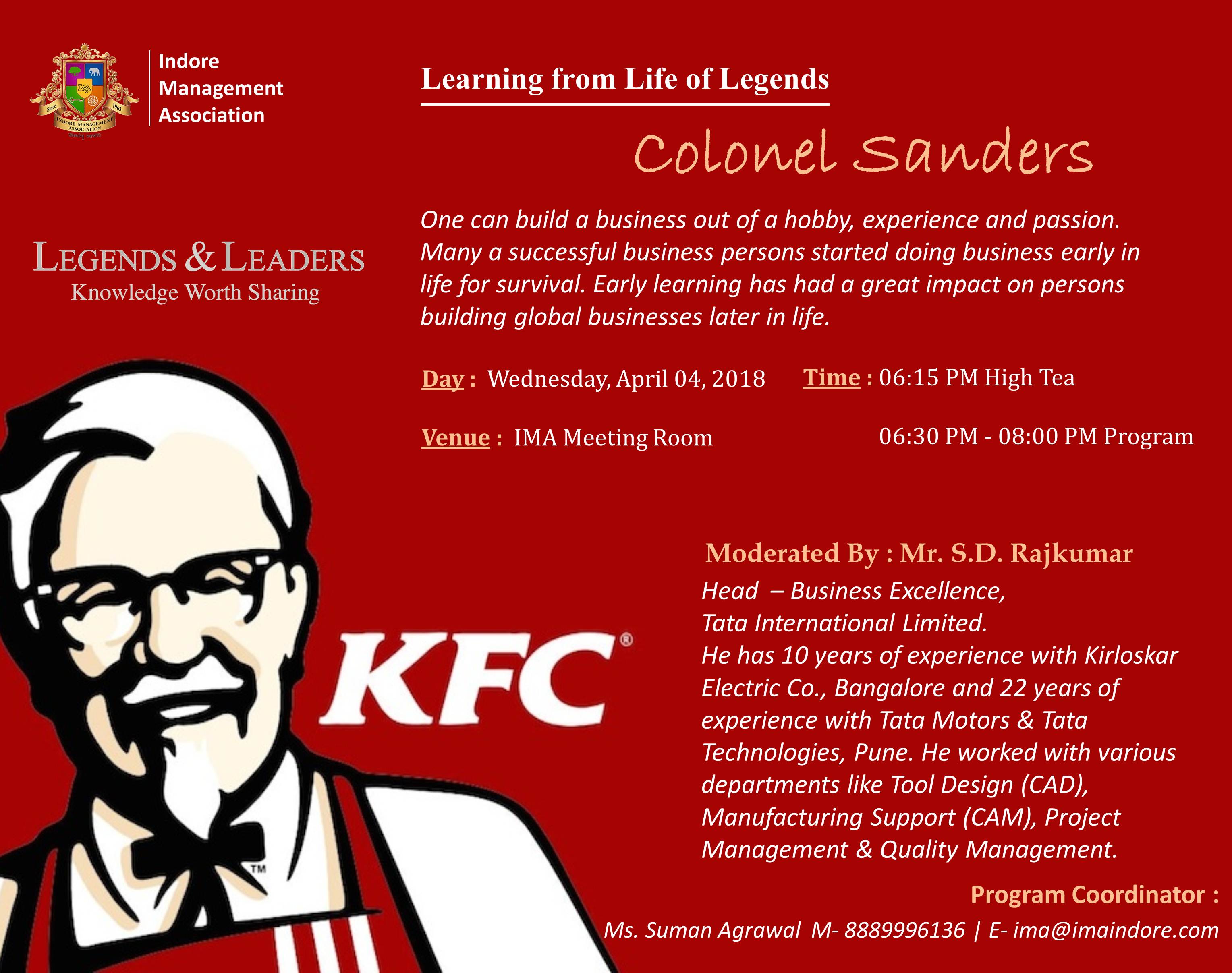 Learning from Life of Legends on Colonel Sanders
Next Event Start IN
days

hours

minutes

seconds