IMA Student Chapter Centre of Excellence
12-Mar-2018
11:45 AM
Prestige Institute of Management & Research, PG Campus, Scheme NO. 54, Indore
Success of a company is not written by just one person. To provide a consistent performance it is important to live with vision, values and self- motivation within the company. And furthermore that employees understand the values and visions behind their work. This way they can pass this down further to create a healthy company culture that unites people with the same attitude.
For Online Payment, follow the process as mentioned below:-
Select State of Corporate/Institution * - Madhya Pradesh
Select Type of Corporate/Institution * - Educational Institution
Select Educational Institutions name - "Indore Management Association"
Select Payment Category * - You want to choose for membership.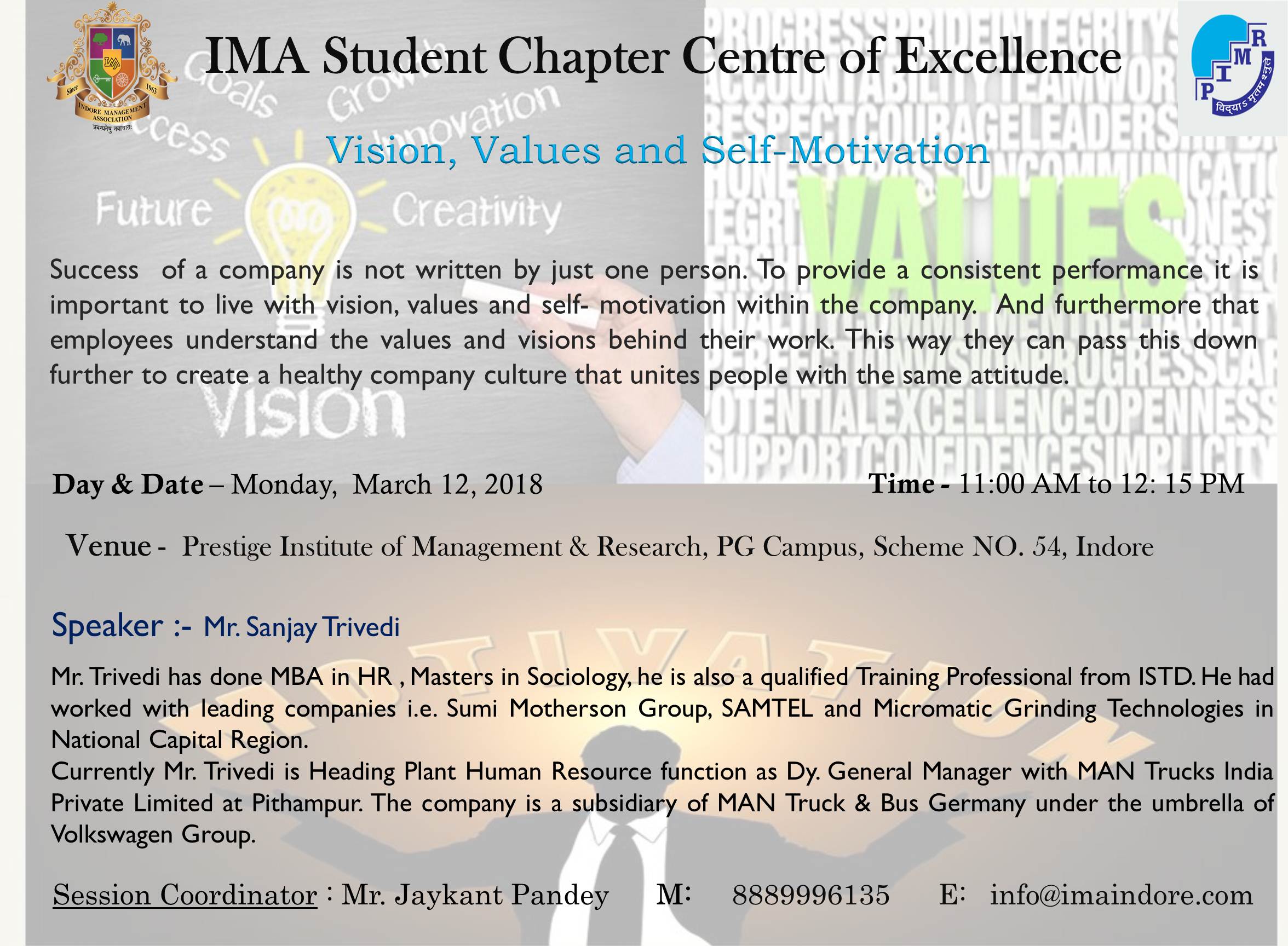 IMA Student Chapter Centre of Excellence
Next Event Start IN
days

hours

minutes

seconds