IMA Center of Excellence - Awareness Program on Commodity Derivatives
03-Oct-2019
04:00 PM
IMA Multimedia Hall, Jall Auditorium, Indore
The Multi Commodity Exchange of India Limited (MCX), India's first listed exchange, is a state-of-the-art, commodity derivatives exchange that facilitates online trading of commodity derivatives transactions, thereby providing a platform for price discovery and risk management. The Exchange, which started operations in November 2003, operates under the regulatory framework of Securities and Exchange Board of India (SEBI).
For Online Payment, follow the process as mentioned below:-
Select State of Corporate/Institution * - Madhya Pradesh
Select Type of Corporate/Institution * - Educational Institution
Select Educational Institutions name - "Indore Management Association"
Select Payment Category * - You want to choose for membership.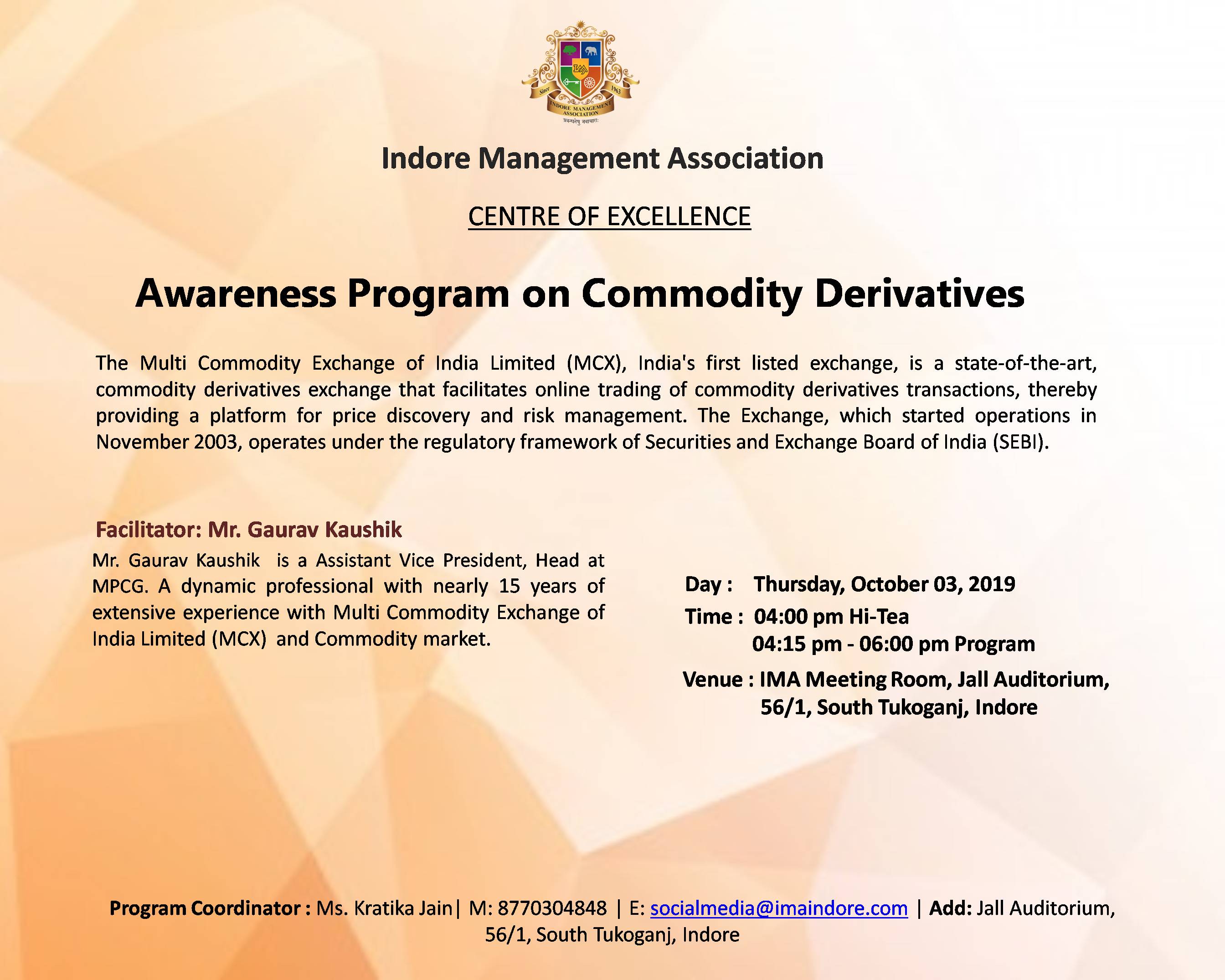 IMA Center of Excellence - Awareness Program on Commodity Derivatives
Next Event Start IN
days

hours

minutes

seconds