IMA Reader's Clique - FOUNTAINHEAD
31-Jul-2019
06:15 PM
IMA Multimedia Hall, Jall Auditorium, Indore
The beauty of any philosophy is that what makes it time independent. What struck Ayn Rand in 1943 still hold good. Humanity has always struggled to resolve the paradox of altruism and egoism. One has always wondered if one should live for himself or the others. Should one sacrifice and become a greater noble or should one live for himself and put his own interest on the top. Man has sought charity as an escape from guilt or reinforcement of his higher self. On the other hand, there are those who find selfishness as a virtue.
For Online Payment, follow the process as mentioned below:-
Select State of Corporate/Institution * - Madhya Pradesh
Select Type of Corporate/Institution * - Educational Institution
Select Educational Institutions name - "Indore Management Association"
Select Payment Category * - You want to choose for membership.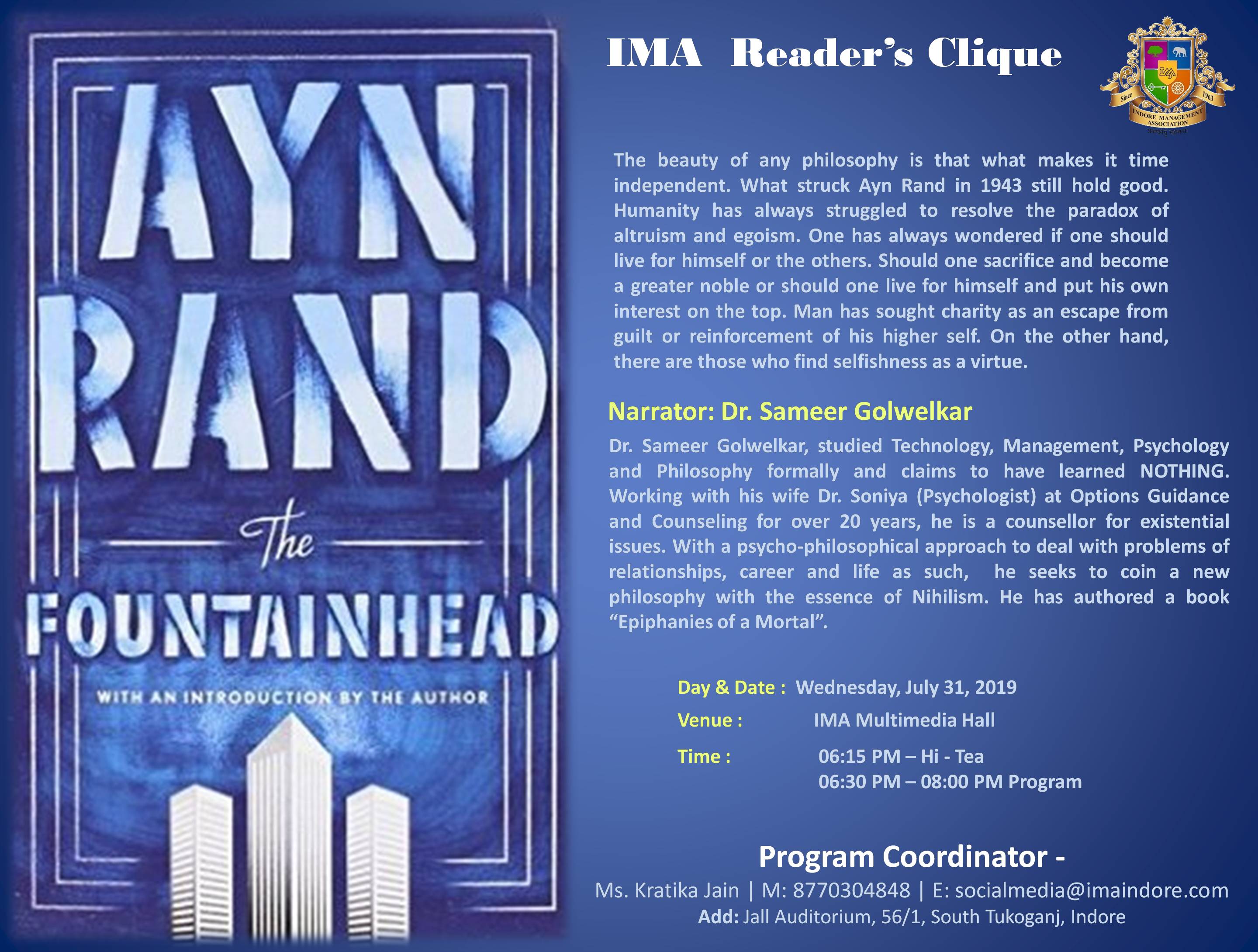 IMA Reader's Clique - FOUNTAINHEAD
Next Event Start IN
days

hours

minutes

seconds