Learning from life of Legend - N. R. Narayana Murthy
24-Jul-2019
06:15 PM
IMA Multimedia Hall, Jall Auditorium, Indore
N.R. Narayana Murthy is the legendary cofounder and retired chairman of Indian tech giant Infosys. Murthy stepped down as chairman in 2011 after 30 years with the company but returned in 2013 to hand over management to a professional CEO in 2014.
Mr. Murthy, a self-proclaimed socialist in the mid '70s was jailed for 72 hours in Bulgaria. The experience taught him that entrepreneurship and job creation is the way to alleviate poverty. He is a visionary, is forthright and resolute in action. His contribution to the industry has been phenomenal and his efforts have been instrumental in putting India on the global map.
For Online Payment, follow the process as mentioned below:-
Select State of Corporate/Institution * - Madhya Pradesh
Select Type of Corporate/Institution * - Educational Institution
Select Educational Institutions name - "Indore Management Association"
Select Payment Category * - You want to choose for membership.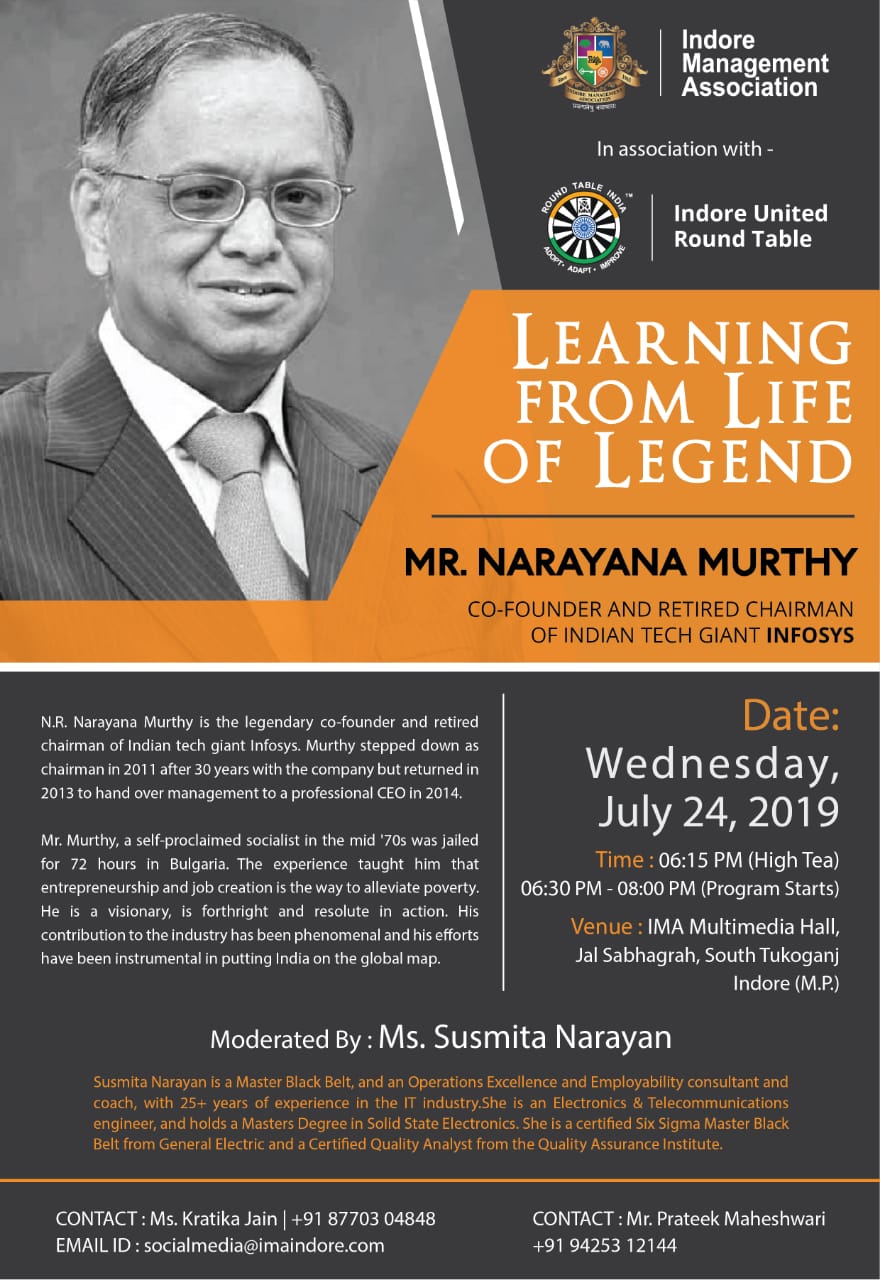 Learning from life of Legend - N. R. Narayana Murthy
Next Event Start IN
days

hours

minutes

seconds