IMA Management Film Show - Grih Pravesh
15-May-2019
06:15 PM
IMA Multimedia Hall, Jall Sabhagrah, Indore
'15th May' is International Day of Families. It is observed to promote awareness of issues that affect
families. Griha Pravesh – a cine classic by Basu Bhattacharya, starring Sanjeev Kumar and Sharmila
Tagore – discusses one such issue which is even more relevant today. The film sensitively captures the
changing dynamics of a couple in context of emotional connections outside marriage. So, let's watch an
edited version of 'Griha Pravesh' and deliberate on a key issue related to managing 'marriage & family'.
For Online Payment, follow the process as mentioned below:-
Select State of Corporate/Institution * - Madhya Pradesh
Select Type of Corporate/Institution * - Educational Institution
Select Educational Institutions name - "Indore Management Association"
Select Payment Category * - You want to choose for membership.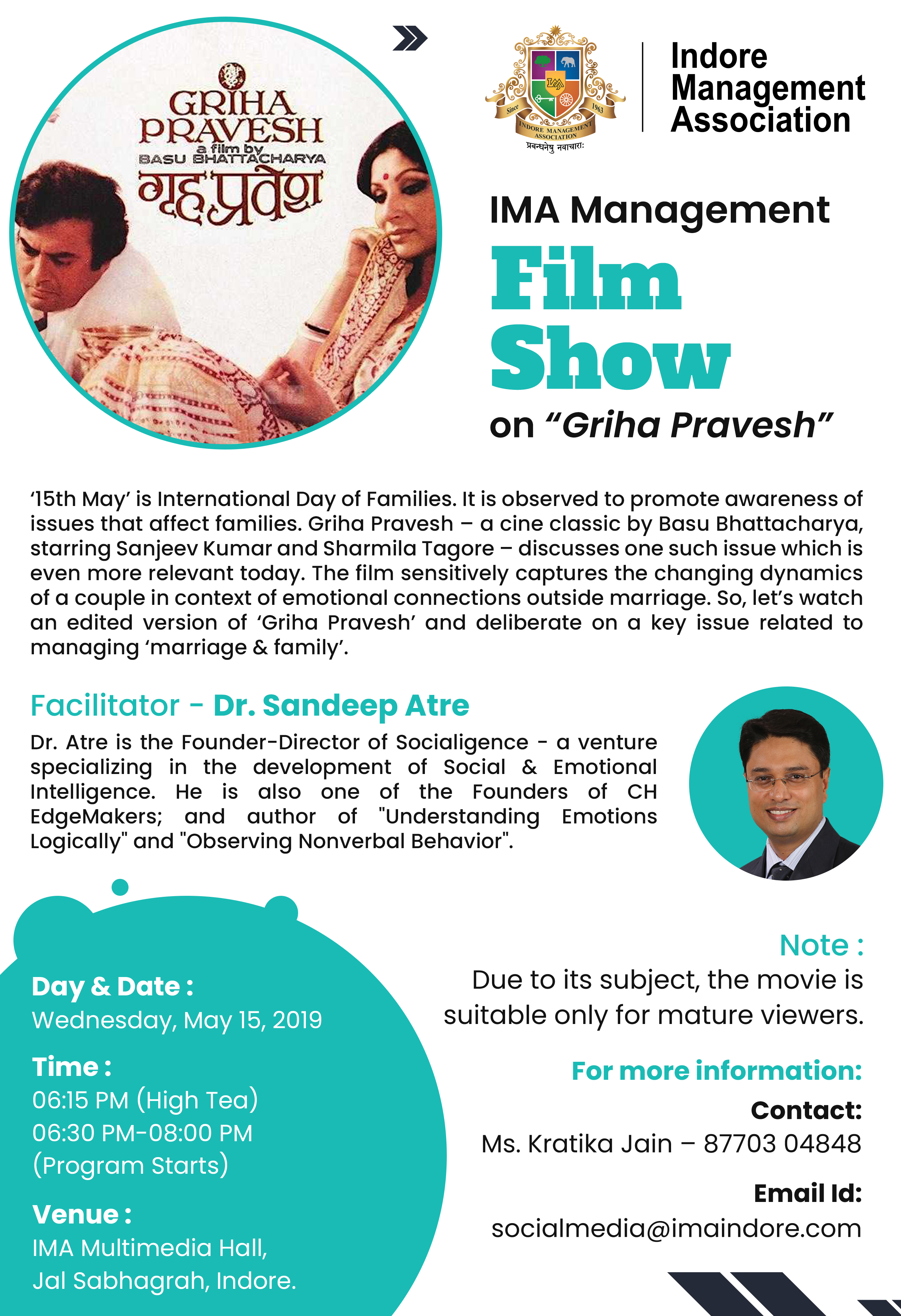 IMA Management Film Show - Grih Pravesh
Next Event Start IN
days

hours

minutes

seconds