IMA HR Forum - Employment Law
08-May-2019
06:15 PM
IMA Multimedia Hall, Jall Sabhagrah, Indore
Points to be covered in this session
●
1. Latest labour law cases decided by courts: Recent Supreme Court judgment on provident fund contributions in the case of 'The Regional Provident Fund Commissioner (II), West Bengal vs. Vivekananda Vidyamandir and Others' and discussion of other latest judgments pronounced by Indian courts related to employees' compensation, termination, etc.
2. Employment bonds: Legal position in India - View taken by Indian courts on enforcement on employment bonds and important points to remember while drafting and executing such bonds.
3. Important compliance in relation to sensitive personal data of employees: Understanding the Information Technology (Reasonable security practices and procedures and sensitive personal data or information) Rules, 2011 and the steps to be taken by an employer to ensure compliance with the Rules.
For Online Payment, follow the process as mentioned below:-
Select State of Corporate/Institution * - Madhya Pradesh
Select Type of Corporate/Institution * - Educational Institution
Select Educational Institutions name - "Indore Management Association"
Select Payment Category * - You want to choose for membership.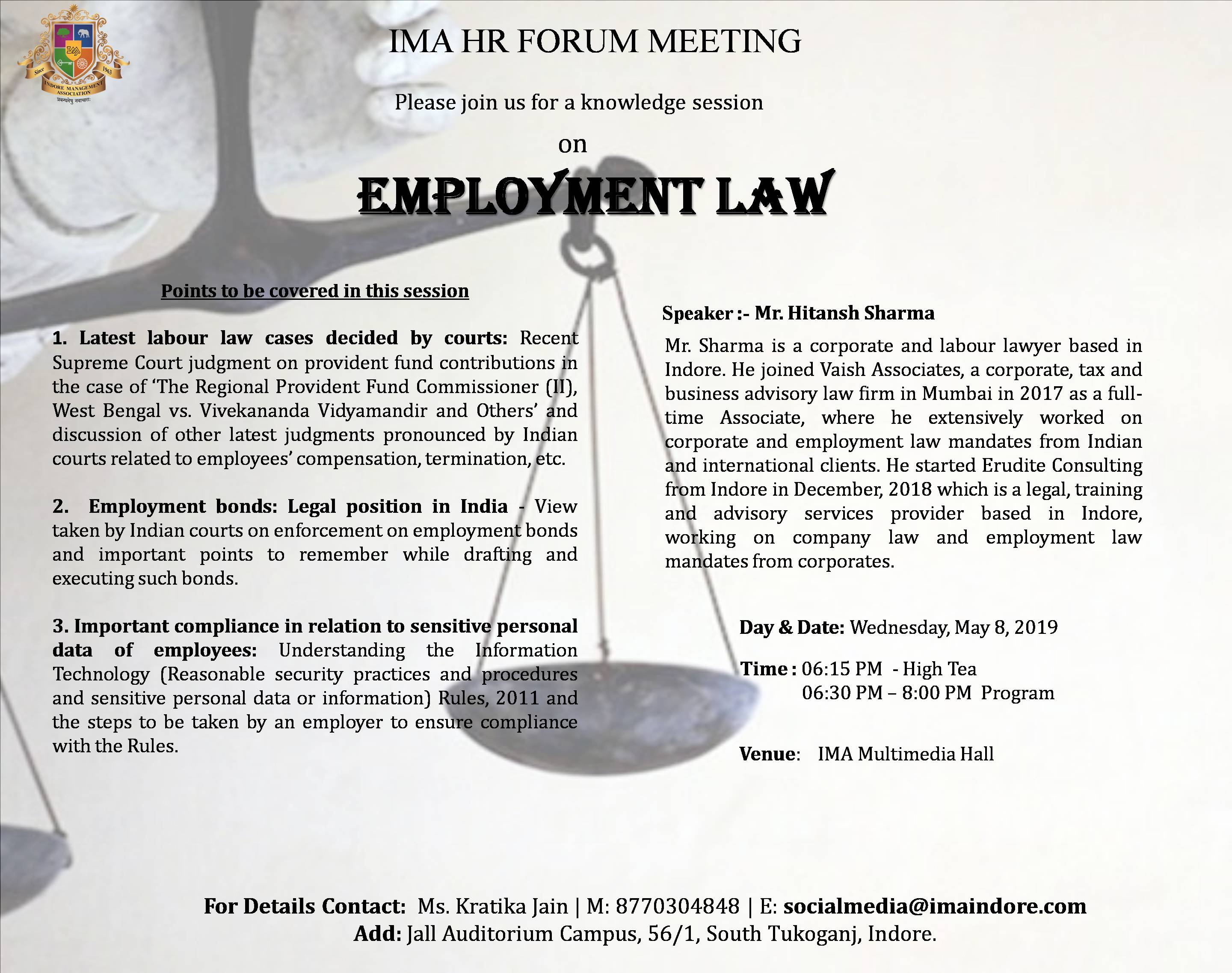 IMA HR Forum - Employment Law
Next Event Start IN
days

hours

minutes

seconds